Skip to Content
About Animal Experiences
Animal Experiences is a program that brings children and adults closer to nature through the use of animal interaction. This hands-on traveling animal program based in Riverside, RI can be booked by anyone in southern New England. The best part? Dave comes to you! He will bring the show to your birthday party, school, camp, festival, fundraiser event, or another gathering. Since this is a hands-on show, it works best with smaller groups, such as classroom-sized groups or smaller. However, many groups we do are much larger. With larger groups there will need to be responsible adults to assist the children during the hands on portion of the show. Additionally, Dave offers the option to present the show virtually, which has been a success in the past with libraries and schools. Animal Experiences is fully insured.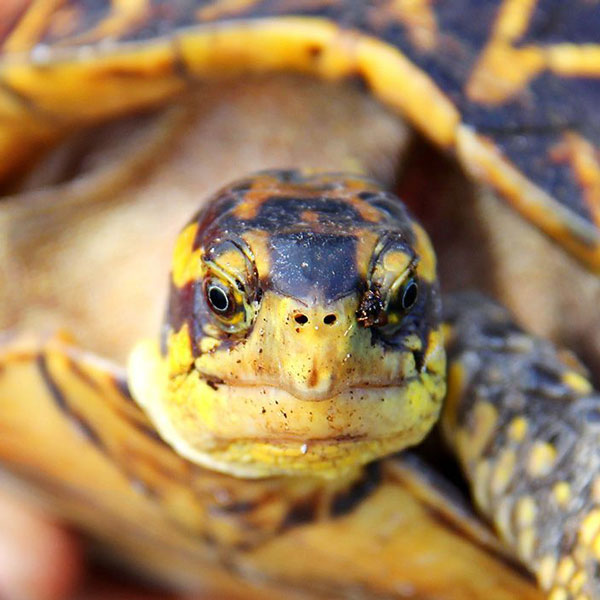 The Hands-On Animal Show That Comes to You
As a hands-on program, everyone present will have the opportunity to hold and touch the animals that Dave presents. We believe that physical interaction is the best way to learn about and get comfortable with these reptiles. Children who attend our shows are often thrilled to see and hold the various reptiles that Dave has. Our program encourages lasting memories in both the children and adults present. We guarantee that you will not find a more hands-on animal show in the area. After learning about the various reptiles and small animals that Dave presents, children and their parents may have a better idea of what unique animals would be great house pets.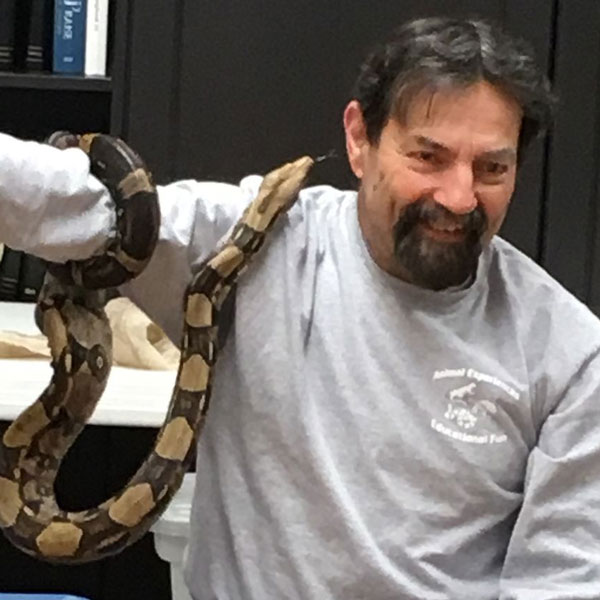 About Dave Marchetti
Dave's love of animals began with turtles and fish when he was a kid. After getting a bachelors degree in Biology he managed one of the largest pet stores in New England for many years. The idea for Animal Experiences began to develope during those years as he would occasionally visit schools and the local children's museum with animals from the store. When Dave left the pet store he started two businesses, Animal Experiences and Living Systems a business devoted to building and maintaining koi and goldfish ponds as well as maintaining aquariums in businesses. Both businesses continue to thrive.
Since 1997 Dave has been visiting schools, libraries, camps, scout groups, nursing homes, fundraisers and lots of birthday parties. Dave loves to educate and engage children and adults alike with his animals. He has a unique ability to make nervous children comfortable with his animal friends as they learn interesting facts about them. But the best part is how incredibly hands on his shows are.
Educational Fun
This animal show helps people of all ages learn about, appreciate and respect small animals and reptiles. Often, we find that people are afraid of reptiles. This fear usually stems from a misunderstanding of the animals. Dave's goal is to remedy these fears through exciting, safe, and hands-on shows. By learning how these interesting animals live, the fear of them will dissipate. Booking us for your next school event or birthday party will turn the gathering into an exciting and educational time. Everyone will experience the best of both worlds.
An Experience You'll Never Forget
You have never experienced a traveling animal program like this.  Animal Experiences is a comprehensive and immersive animal show that will not only educate you but will bring you closer to nature. This hands-on traveling animal show is great for so many different events. Contact us today by phone or or using our email form. We look forward to hearing from you.
Book Your Animal Experience Today