Skip to Content
Children's Books By Dave Marchetti
Dave Marchetti is the owner of Animal Experiences. He is extremely passionate about animals of all kinds and has been working with them for his entire life. His professional career started with him managing one of the largest pet stores in New England for many years. From there, he moved on to create educational and hands-on animal programs where he helps foster the love of animals with children and adults alike. The animals that Dave uses in his shows have served as inspiration for the children's books he has written. His unique children's books are available on the website or through the major online booksellers like Amazon.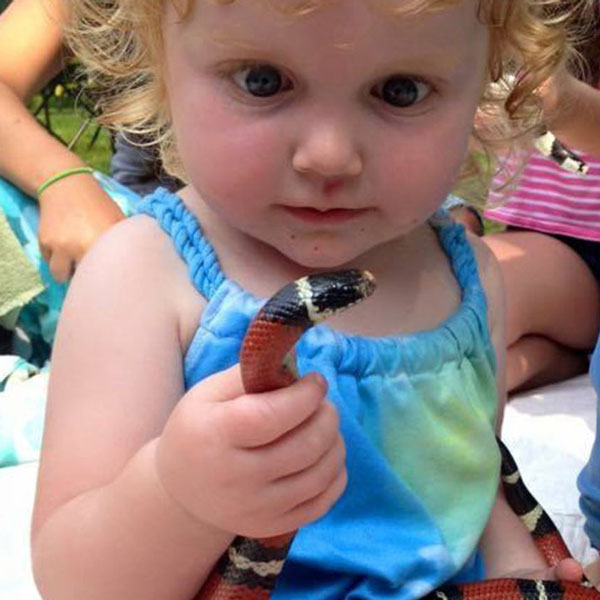 Beyond the Traveling Animal Show
When he is not busy with his animal programs, Dave has a separate business where he builds, repairs, and maintains goldfish and koi ponds throughout Rhode Island and Massachusetts. This separate business is a great example of Dave's commitment to fish and other animals.
Three Entertaining Titles
Watch out for Dave's latest book about a lost baby turtle named Truman as he tries to find his way to the pond immediately after hatching. (Coming Soon!)
Dave's goal is to provide stories that teach and entertain while encouraging young children to read.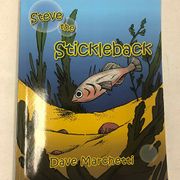 Steve the Stickleback
What goes on beneath the surface of the water? Steve knows, and now children of all ages can get to know this quirky and endearing Stickleback.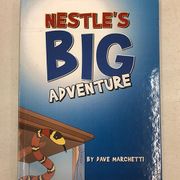 Nestle's Big Adventure
Nestle keeps sneaking out of his enclosure and keeps getting in trouble. Now, kids can follow Nestle around as he finds many adventures outside in the real world.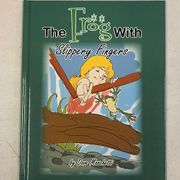 The Frog With Slippery Fingers
Poor Michael, as a tree frog he's supposed to be able to hold onto anything. Sadly, his not-so-sticky feet aren't good for much. This funny frog is sure to be a favorite of your little readers.
Contact Us if You'd Like to Purchase a Book
Featured in the Providence Journal
Animal Experiences was voted Best Family Amusement in the 2018 and 2020 Providence Journal Readers Choice Awards. In 2020 Dave's pond business Living Systems won the Landscaping category of the Readers Choice contest.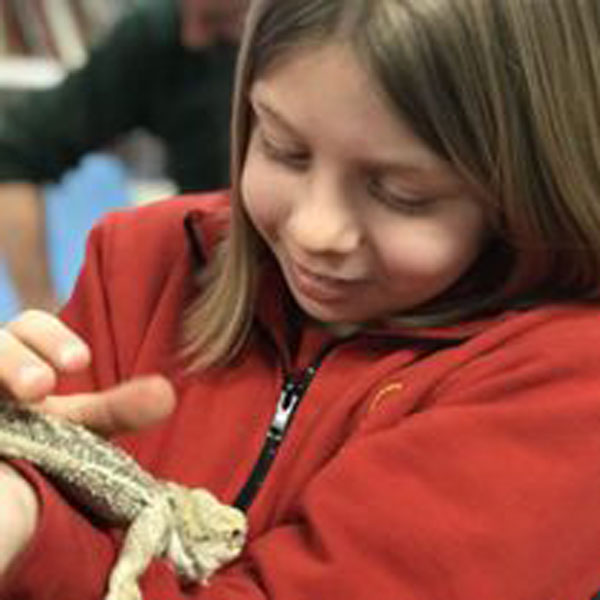 Available Children Book's Titles
In addition to running two businesses, Dave is also an author of interesting and engaging children's books. A few of the titles that are available today are "Steve the Stickleback," "Nestle's Big Adventure," and "The Frog With Slippery Fingers." Dave uses his wealth of knowledge, animal experience, and love for fish, reptiles, and amphibians to create these enjoyable children's books. Your children are sure to not only love these fun stories but to learn from them as well. Engage your children today with wonderful stories about the unique animals Mother Nature has gifted to us.
Explore the Power of Nature Today
When you book an educational Animal Experiences presentation for a school program, camp, scout group, library, birthday or other event you can look forward to having fun with some amazing animals. Dave loves learning about and sharing his knowledge of reptiles and small animals. He actively shares this knowledge through his children's books, pond business and Animal Experiences business. When you choose to be part of Dave's educational efforts you will not be disappointed. Reach out and schedule your next Animal Experiences program today.
Book Your Animal Experience Today